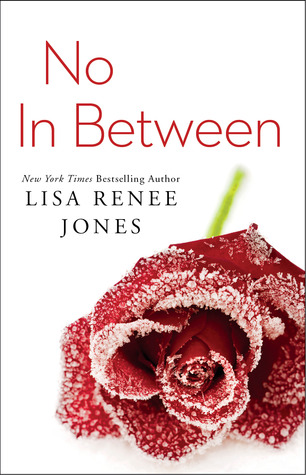 Inside Out #4
Lunch time conversation between TinkNCognito and pearls
"Seriously, this is my favorite of the series. It has really hot scenes! You have to read it."
The fourth in the Inside Out erotic romance series by New York Times bestselling author Lisa Renee Jones, this steamy novel resolves Chris and Sarah's relationship and leads into Mark's story.

"Chris and I have faced our demons and bared our souls to one another in Paris. Now that we are back home in San Francisco, I want to believe that nothing can tear us apart. Not Ava's accusations against me to the police, or Chris's fear that he will destroy me as he feels he did Amber. And not Mark, who was once too intimately a part of our lives, and who I can see crumbling inside out. He believes he is invincible, just as I want to believe Chris and I are invincible. We have to be invincible. We need each other too much for any other ending."
TinkNCognito Review
I can't get enough of this series! I have been rooting for Chris and Sara from the very first book and I continue to root for them as their story unfolds.
In this installment, they are dealing with the aftermath of Rebecca's mysterious disappearance. Ava has retracted her confession and is blaming Sara for Rebecca's death. The Gallery is falling apart as is their friend Mark. Chris and Sara have to rely on each other even more, given the intense scrutiny they are under by the media and law enforcement. And they feel compelled to help Mark in whatever way they can, as they see him self-destruct.
Their relationship is complex but so passionate. The sex scenes are wonderfully done, graphic enough but not too over the top. I have been really enjoying seeing them grow together.
This series is wonderfully written, very compelling and gives you great characters that you can really root for. Lisa Renee Jones isn't predictable so the story flow has interesting twists and turns to keep the reader engaged. You should pick up with series for a great read!
About the Author
An award-winning, New York Times and USA TODAY bestselling author, Lisa Renee Jones has published more than thirty novels spanning many romance genres: contemporary, romantic suspense, dark paranormal, and erotic fiction. In each book the hero is dark, dangerous, and sexy. You can find Lisa on Twitter, Facebook, and her blog for regular updates.