It's Labor Day weekend, which means it's time to honor the hardest working erotic writers out there:
Nominate your favorite Magnificent Ménage coupling
Aug. 29-31
Vote on Top 10 Final Ballot
Sept. 1
1. Nominate one ménage coupling each day Fri-Sun., Aug. 29-31.
2. Write nomination in Rafflecopter box. You can give shout-outs in the comments area to show your love.
3. Return Monday, Sept. 1 to vote on the Final Ballot from the Top 10 nominees.
Each nomination/vote enters you for the Grand Prize (that's 4 entries!)
Two winners will be drawn. The first name will have first pick of 10 authors' items out of the 20 author prize pack. The second name will receive the remaining 10 authors' items.
The Prize Pack contains items from 20 Authors! Each will be featured on the blog Aug. 29-31, so stop by to see what each author is donating.
Tara Rose Lori King Jenna Galecki Alicia White Willow Brooke DL Roan Randi Alexander Cheryl Dragon Jan Bowles Diane Leyne Elle Boon Dalton Diaz & Samantha Cayto Erika Reed Honor James Jess Buffett Laurie Roma Desiree Holt Cara Covington Lea Barrymire AB McKinley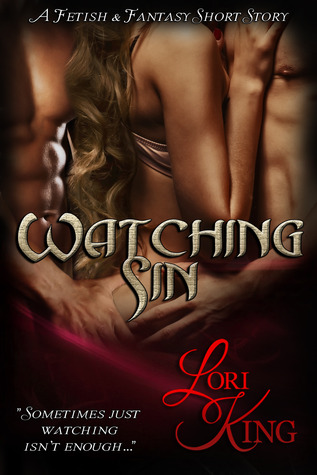 Lori King
is the author of several ménage series, ranging from wolf shifters in The Gray Pack and Apache Crossing to Texas Cowboys in The Surrender Trilogy. She also has a novel in the Sunset Point series.
Lori is donating ecopies of

Submission Dance and Watching Sin which are from her new Fetish & Fantasy novella series.
Watching Sin: After fifteen years as a bland housewife, Alana is ready to shake up her life by fulfilling her darkest fantasy. She wants to be watched. Her exhibitionist streak is ready to break free, and she knows exactly whom she wants for her voyeur.
Doug would give his wife, Alana, the moon if she asked, so he's more than willing to participate in a public threesome at a fetish party if it makes her kinky wishes come true. His business partner and best friend, Killian is the wild card in their plan.
Submission Dance:
Marley Saltzman has a secret fantasy. She wants to let go of everything, and submit to a Dominant. Intrigued by her friends BDSM lifestyle, she convinces him to put her on the guest list for his monthly fetish party. She had no idea how far out of her element she would be until she came face to face with an experienced Dom.
~~~~~~~~~~~~~~~~~~~~~~~~~~~~~~~~~~~~~~~~~~~~~
Illegal Moves is written by
Dalton Diaz & Samantha Cayto,
two of the Wild Wicked Weekend hostesses and authors of multiple erotic titles.
Dalton & Samantha are donating an ebook copy of Illegal Moves
Attorney Caroline Ellis wants a decent orgasm or twenty. Sex has been mediocre since she and Jordan Fox split and he owes her for breaking his word and her heart. Businessman Jordan Fox wants to win back the woman he loves. He regrets not going through with that m nage in college, but the idea of letting another man touch him made him run. It was the biggest mistake of his life and long past time to make it right. Secretly bisexual attorney Seth Foster has his fist wrapped around a recurrent fantasy that Jordan, his boss and best friend, is not completely hetero. Never in those wildest dreams did he imagine they could come true. Jordan's determination to get Caroline back could fulfill each of their fantasies and more
~~~~~~~~~~~~~~~~~~~~~~~~~~~~~~~~~~~~~~~~~~~~~
Lea Barrymire
is the author of the Fated Mates series, as well as several stand-alone erotic titles.
Lea is giving away an ecopy of Angling for Love
Arin Walters decides that after ending her long-term relationship with her cheating boyfriend, she needs a vacation in the Montana mountains. She packs her fly-fishing gear and heads off for a week of relaxation and emotional healing.
Brent and Jared have been best friends since childhood. The abuse they suffered as children binds them together. They want a woman to share and build a life with but they've been burned in the past.
When Arin shows up at their fishing lodge, sparks fly and all three feel the beginning of something they crave—acceptance and love. Now they must hope that the passion between them is enough to help them leave the past behind.
~~~~~~~~~~~~~~~~~~~~~~~~~~~~~~~~~~~~~~~~~~~~~
Elle Boon

is the author of the erotic paranormal menage series Ravens of War.
Elle is donating ecopies of Books 1-3 in the Ravens of War series: Selena's Men, Two For Tamara, and Jaklyn's Saviors.
Selena's Men: Max and Malcolm King had been part of an Elite group of twelve men created by Zeus, called the Ravens of War. When they were no longer needed they were sent to Earth in hopes they'd find happiness. After hundreds of years, they'd given up hope of finding their Fated, until they met Selena Ramos. But the Gods aren't done with them. Zeus needs them to find his lost daughter and time is running out for all of them. As the three lovers are consumed with passion, they find themselves thrust in a fight for their lives. Cronus the dethroned King of the Gods has found the missing Goddess and plans to use her as the ultimate weapon for revenge.
Two for Tamara:
Rafe and Vin, had been best friends for thousands of years. They were part of an elite group called the Ravens of War, and were made up of twelve men created by Zeus. When they were no longer needed on Olympus, they'd been sent to Earth to find happiness, and hopefully their Fated. For Tamara she'd given up finding that one man meant just for her, having the ability to see the future ran in her family. So when she saw her own death, she set out to enjoy what she had left. That didn't include two larger than life men who claimed she was their one. Cronus pulled Tamara to Hell, and planned to use her as leverage to get his granddaughter, Selena, whose Tamara's best friend to bargain for her life.Rafe, Vin and all the Ravens need the help of the gods and goddesses from Olympus to save not only Tamara, but Earth itself.
Jaklyn's Saviors: Jaklyn Marx learned at a young age what pain was at the hands of her father. For seventeen years she'd lived with the physical scars, and the knowledge that she was a latent wolf. When she meets two men who claimed she was meant to be theirs, she ran.Gray and Colt had been searching for their Fated for thousands of years. When she ran they were prepared to do anything to find her and keep her, even call on a goddess for help.Just when the trio finds happiness a demon from their past threatens to destroy them. Jaklyn refuses to allow her father to take anything else, especially her newfound love for the two men who save her past, present, and future.
~~~~~~~~~~~~~~~~~~~~~~~~~~~~~~~~~~~~~~~~~~~~~
Erika Reed

is the author of multiple ménage series ( The Last Chance Tavern, The Men of Inferno, Sunset Point), as well as many ménage stand-alone titles.
Erika is donating an Ebook copy of her latest release Shattered Hearts.
F

ive years after running away from the man she loved, Peyton Montgomery is coming home.
With nowhere to live, no money in the bank, and still stinging from being served her divorce papers, Peyton is returning to help her mother care for her father after a heart attack. Being back means eventually she'll run into the man that broke her heart and ruined her for anyone else. When they do cross paths, Peyton soon discovers she wasn't the only one that lost so much after she left.
Because of one drunken mistake, Jackson Holt lost the woman he loved. Now he has a second chance at mending the relationship he once had with Peyton, but he has a confession he needs to get off his chest before they both can move forward and claim the life and the love they lost the night Peyton left.
~~~~~~~~~~~~~~~~~~~~~~~~~~~~~~~~~~~~~~~~~~~~~
DL Roan

is the author of the erotically charged series When Seconds Count.
DL is donating one Amazon ebook copy of Blindfold Fantasy
A gigolo? To celebrate landing the job of her dreams, architect Jayne Simon's best friend hired a golden-tanned, tattooed sex god to fulfill her blindfold fantasy. No! No way! How could she possibly do that with him when just looking at his picture makes her blush?
The last thing CEO of Silverland Industries, Devin Kirk, expects to find when he tracks down his troubled best friend in Vegas is an overbooked gigolo-in-training. What the hell was Blake thinking? Staring at Blake's new client's hotel room door, blindfold in hand, Devin is soon asking himself that same question. When he said he'd do whatever it took to get Blake to take over his new project, visually impaired sex-for-hire was not in the plan. Neither was having the best night of his life with a woman he would never see.
The sooner Blake gets Devin's new project off the ground, the sooner he can return to the land of fast booze and faster women and forget all the reasons he left L.A. in the first place. That's if he survives Devin's demon-spawned sister, a corporate spy and an unyielding hunger for SI's newest architect.
~~~~~~~~~~~~~~~~~~~~~~~~~~~~~~~~~~~~~~~~~~~~~
Come back tomorrow to nominate again and to see what other authors' donations in the Grand Prize!
Write your nomination for Most Magnificent Ménage coupling in the rafflecopter box.
a Rafflecopter giveaway