3rd Annual Hottest Male in Literature Results
First we would like to thank the sponsors of the Grand Prize baskets:
You can view Promos for the authors and vote here
Day 1
Day 2
Day 3
Day 4
Day 5
Day 6
Day 7
Day 8
Baskets of Male Hotness
2 Winners will be chosen at random by Rafflecopter.
1 Basket per Winner
Winner -- Lori P.
Elizabeth SaFleur--e-book copies of Lovely and the first Elite Doms of Washington book.
Natasha Blackthorne--ebook copies of The Delicate Matter of Lady Blayne and A Measured Risk
Regina Morris--Signed physical book "Power of Four" which is the first four chapters of the first four books of the COLONY Vampires series, plus signed bookmarks and a bat charm.
Desiree Holt--Signed copy of Finding Julia, plus a Finding Julia magnet and Naked Cowboys mug
Sandrine Gasq-Dion--A paperback copy of Russian Prey.
Carlene Love Flores--signed copy of Wicked Flower (A Sin Pointe Novel, #5), starring bass player Stefan Calderon, along with Stefan's favorite Lush product to enjoy while you read his book. ;-)
Willow Brooke--ebook of her newest release coming in July, Justice- Fight Club book 1 and signed paperback of Raised Country- Southern Bred book 2
Inner Goddess--

2016 FDNY calendar
Doris O'Connor--Two signed paperbacks of The Spectrum Auctions (Auctioned to the Honorable Dom, Auctioned to Protect)
Bianca Sommerland--Signed copy of winner's choice of any of her print books.
Natalie Alder--Signed copy of Crewel Work and swag
Randi Alexander--paperback copies of all 4 books of The Sons of Dusty Walker Series: Dylan by Jodi Redford, Jackson by Randi Alexander, Killian by Desiree Holt, and Rogue by Sable Hunter
Lisa Renee Jones--Signed copy of Escaping Reality
AJ Adams--e-book copy of Songbird by AJ Adams, a Smashwords voucher so you can choose your own format.
Maria Elena Alonso-Sierra--One e-copy of The Coin and One e-copy of The Book of Hours
JD Ruskin--Paranormal romance Finding Matt (e-book)
Brenna Zinn--Ebook copy of Iron Rods
Victoria Saccenti -- an ARC ebook of her September release Destiny's Plan
Cherise Sinclair--eBook: Make Me, Sir
Winner -- Sandra H.

Candace Blevins--ebook copy of The Dragon King

Ravenna Tate--Ebooks of the entire Voyeur Moon series (Kidnapped By A Warrior, Fallon's Capture, Marianne's Abduction, and Seduced By Two Warriors), Snowbound, and An Appetite For Blackmail

Andrew Jericho--e-book copy of "Hard Times" (Prison Masters 1).

Sable Hunter--Cowboy Heat - Sweeter Version: Hell Yeah! Sweeter Version Audio book.

Michelle Roth--ebook copy of The Darkness Calls

Jess Buffett--Ebooks of Claiming Her Mate, The Alphas Onyx and Fire, and An Archangel's Promise

Iyana Jenna--An e-book copy of A Single Black Rose.

Sara York--Ebook of Velocity

Cara Covington--$20 in Bookstrand Strandbucks

Lori King--All three ebooks in The Surrender Series.

Eden Bradley--E-book package including Eden's romantic BDSM novellas BREAKING SKYE and PLEASURE POINT!

Jenna Galicki--ecopies of The Prince of Punk Rock, Between A Rock and A Hard Place and Punk Rock Resurrections

Dalton Diaz--Ebook copy of Winters' Thaw

Izzibella Beau--ebook of Broken (Assumption Series Book One) and an ebook copy of Revelations: When Separate Worlds Collide One

Cecile Tellier--an ebook of Binding Dreams [Binding 1].

AJ Adams--Ebook copy of Songbird by AJ Adams, a Smashwords voucher so you can choose your own format.

Heather Rainier--An ebook from her back list. If a DCR hero wins, it'll be the book he appears in.

Now, the reigning Hottest Male of 2014 will take his final bow.




2014 Hank Stinson
To see the complete list of 2015 Nominees,
visit Here

2015 Winners: Hottest Male in Literature
10
Drakkar Aban
Sinful Surrender, Psychic Ménage series
by Houston Havens
Dominic Mason
Goal Line, Darmouth Cobras series
By Bianca Sommerland
JP Ryan
Crewel Work, Tapestry series
by Natalie Alder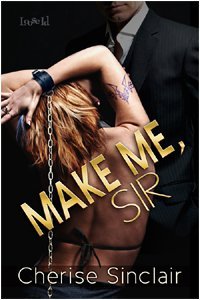 Make Me, Sir, Shadowlands series
Prince of Punk Rock and Between a Rock and a Hard Place
Radical Rock Stars series
4
Adam Kendall
Love Under Two Kendalls, Lusty, Texas
by Cara Covington
The Nik of Time, Assassins/Shifters
The #1 Hottest Male
in Literature
He gives discounts to Cancer survivors
He helps save damsels in distress
and He is an artistic genius with a tattoo gun
the winner of the Hottest Male contest is
Seth Carter
His Tattooed Virgin
Divine Creek Ranch
by 3-time Winner Heather Rainier