for Cancer Survivors rebuilding their lives
Proceeds: 100% of Proceeds go to PINK DOOR Non-Profit organization
Meet more of our awesomely generous authors!
Warrior Goddess Marie Tuhart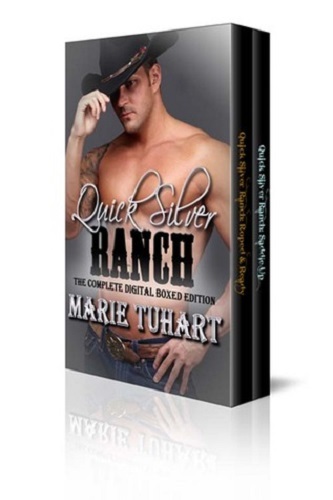 Marie Tuhart can't remember a time when she didn't have a book in her hands. When she isn't reading or writing, Marie loves to spend time in bookstores. A world traveler, she enjoys searching out corners of the globe she hasn't experienced yet. While still totally open to finding her own tall, dark and handsome, she is certainly enjoying the journey.

Marie Tuhart's Amazon Author Page
http://www.marietuhart.com
Marie Tuhart is donating "2 Digital copies for Kindle of the following books: In Plain Sight, His for the Weekend, More Than One Night, Red Club Temptation;
Bundle 1
Bundle 2

4 Digital copies for Kindle of the following book: Quick Silver Ranch - Complete series (has Roped & Ready and Saddle Up)" Bundle 1 Bundle 2 Bundle 3 Bundle 4




Warrior Goddess Angel Payne

Hi there. I'm Angel: book lover, writing addict, hopeless romantic, pop culture geek and avid shoe lover.

**I have a monthly newsletter now! Sign up for it right here: http://eepurl.com/LoNkz. It's a cool way to get exclusive info, talk hot heroes, learn about new items in the Angel Payne store, talk hot heroes, further the pie or cake debate...and oh yeah, did I mention talking hot heroes?
Angel Payne's Amazon Author Page
http://www.angelpayne.com/
Angel Payne is donating a Signed paperback of INTO HIS DARK (Cimarron Book 1)
Warrior Goddess Cecile Tellier

Cecile Tellier holds Masters degrees in Special Education as well as Criminal Justice: Law. She lives in upstate NY with her husband and two children and got her start in writing as early as high school having been published in poetry anthologies and freelance erotica. Cecile is part of a wonderfully supportive RWA critique group lovingly referred to as the Round Robbins. Cecile believes that everything in life that can be accomplished should and has endeavored to live up to this whether it was starting a flat track roller derby league or writing the next great romance novel.
Cecile Tellier donated an Ebook of Truthful Silence.
Warrior Goddess Jess Buffett

Jess Buffett was born and raised in New South Wales, Australia. She is married to a wonderful and supportive husband and they live on the Central Coast with their two children. Jess is a hopeless romantic who loves stories about true love that sizzle with a happy ending. She is a huge fan of M/M and M/F romance--anything with hunky men in all their glory, whether they be Shifters, Vampires, Cowboys, or the boy next door. Jess believes in soul mates, happily ever afters, and in love at first sight, but that sometimes people need a second or a third for the brain to catch up.
Jess Buffett's Amazon Author Page
http://www.jessbuffett.com/
Jess Buffett is donating "1 x Signed Paperback of Always Been You; 1 x Signed Paperback of Cowboy's Chocolate Roses; 1 x Signed Paperback of Claiming Her Mate"


Warrior Goddess Skye Michaels
I have a small farm and vacation home in Ocala, Florida which is my favorite place in the world. There's nothing as wonderful as swinging in the hammock in the shade and listening to the music of the wind in the pines while cuddled under a quilt reading a good book. I set my first series, the Le Club Series, in Ocala's fabulous horse country. My second series, the Golden Dolphin Series, is a spinoff of that set aboard a luxury yacht that travels the world with occasional visits by some of the original characters.

Books have always been my escape into love and adventure, and through reading I have been able to be many people, do many things, and go to many wonderful places I wouldn't have otherwise been able to be, do or see.

I hope that all hard working women who have a moment to put up their tired feet and relax with a cup of coffee (or a glass of wine) enjoy getting to meet my fantasy friends and to experience something new and different with a touch of hot romance thrown in for good measure!
Skye Michaels' Author Page
Goodreads Author Page
Skye Michaels donated "1st Item: ARC copies of the four books of The Black Iris Series, Kaylin's Pursuit, Chloe's Rescue, Gabriella's Prosecution, and Nicolette's Defense by Skye Michaels "
2nd Item ARC copies of the first four books of The Wilton Park Grand Hotel series (M/m BDSM Contemporary, Sextreme) by Skye Michaels


Warrior Goddess Iyana Jenna

Reading, watching movies, and being unable to find exactly the thing she wanted to read have led Iyana to write her own stories, mostly about man-on-man romance that has fascinated her since as early as the Starsky and Hutch era. Teaching and writing English course books during the day, Iyana spends her nights mostly dreaming about love stories between two men who are protective toward each other.
Amazon Page
http://iyana-jenna.livejournal.com/
Iyana Jenna
donated
"EBook: How Long Will I Love You and EBook: The Recording Room "

Warrior God Andrew Jericho
I am a ManLove erotic romance author for Siren-BookStrand Publishing, LGBTQ rights activist, humanitarian, and freelance journalist/photographer. As a long supporter of LGBTQ rights, I am thrilled to be able to reflect this in the publication of my books which explore the lives of gay men in real situations of life and love.

My writing proves love and erotic attraction are the same regardless of gender and/or sexual orientation. Often, my characters select themselves, as I provide them with their literary voice. Once a story develops, I am compelled to see it through to completion. My characters make sure of that fact. Love and eroticism are two very important and powerful emotions, that drive not only my characters, but my style of writing as well. In their purest forms, I have seen those concepts transform my characters into better individuals.

Through my activism it is my desire to provide a voice for those fighting to maintain their humanity, civil liberties, civil rights, and human rights. We are all one.